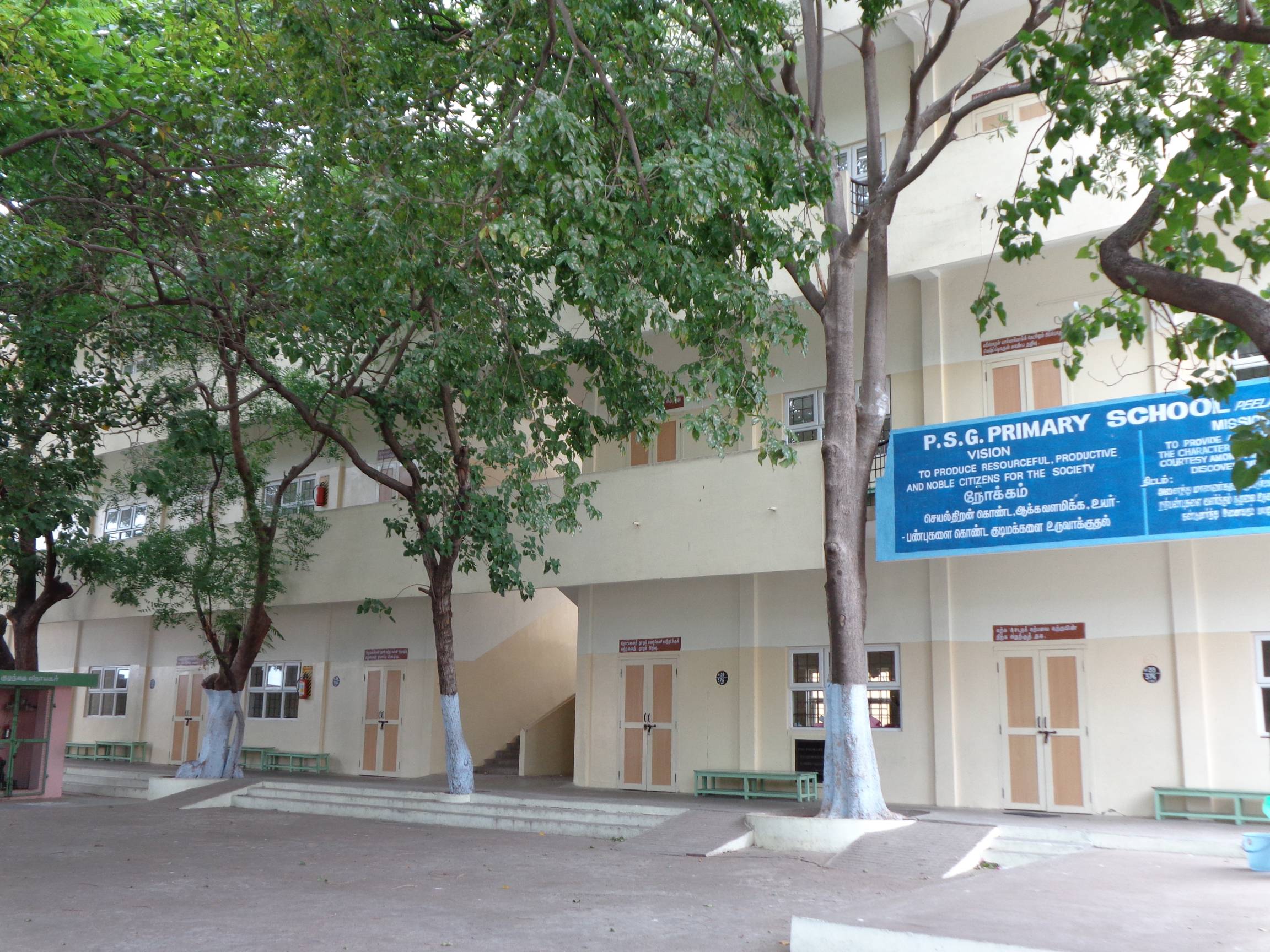 75th Platinum Jubilee Celebration
80th Annual Day (Muthu Vizha)
ENGLISH MEDIUM OPENING CEREMONY POOJA
ENGLISH MEDIUM OPENING on 24.10.2023 for STD-I
80th Annual Day Dance Programme
FORTHCOMING EVENTS
All pupils are warm heartedly welcome for the academic year 2023-2024.
Admission for Std-I English medium was started on 24.10.2023
FOUNDERS
P.S. Govindaswamy Naidu
PSG Venkataswamy Naidu
PSG Rangaswamy Naidu
PSG Ganga Naidu
PSG Narayanaswamy Naidu
OUR HISTORY
Let there be charity, so that others can share my family's prosperity
The story of the P.S.G. Family is a saga of initiative enterprise and enlightened imagination rooted soundly in far-sighted benevolence. Their benefactions to the cause of industry and education stand out perhaps as the greatest single private contribution to the advancement of technological and liberal learning in this part of the country for over a period of more than three decades. It can be claimed with all humility that no private family has dedicated itself to the needs of the nation in this area and has served so consistently and thoroughly as the PSG Family. The family has contributed to a remarkable degree to the cause of Industry and Education at all levels.